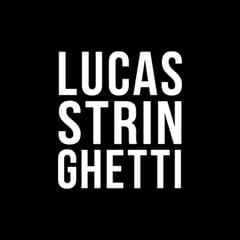 Lucas Stringhetti
VFX Artist / Houdini FX TD
São Paulo, Brazil
Summary
Hello! I'm Art Director and VFX Artist. Strong working knowledge of Houdini, natural phenomena simulations, Pyro / RBD / FLIP / Cloth / Grain simulation, VEX & Phyton. Creative problem solver with good attention to detail.
Nuke VFX composition skills.
Look-dev, Lighting and rendering (Mantra, Arnold, V-ray) skills.
Stop-motion lover.
Skills
Simulation
VFX
Compositing
Texturing
Look Development
Lighting
Rendering
3D Modeling
Software proficiency
Experience
Techanim/Creature FX Artist at MPC

Montréal, Canada

Developing of cloth builds, tools and scripts in python. Apply and simulate clothing, hair, skin deformation or other areas requiring technical animation.

Analyze and fix any initial problems found and resimulate as needed.

VFX Artist / Houdini FX TD at Vetor Zero/Lobo.cx

São Paulo, Brazil

March 2017 - October 2018

Development of simulations (Pyro / RBD / FLIP / Cloth / Grain), procedural tools using the Houdini Engine, Houdini / Maya pipeline integration. Development of tools in VEX and Phyton. Responsible for the leadership, productivity and learning of the simulation team. Eventually responsible for rendering simulations on Mantra.